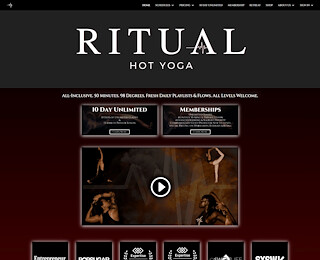 Bikram Yoga In San Francisco: Tips On How To Make The Most Out Of Your Bikram Yoga Class
A lot of fitness centers and studios offer yoga in hot and warm rooms, but Bikram Yoga in San Francisco, which is sometimes referred to as original hot yoga style is a different ball game altogether. Bikram is another aspect of Hatha (a traditional version of yoga that combines breathing and postures). But Bikram yoga in San Francisco isn't just a style; it is a specific, unique experience.
Every Bikram yoga class features twenty-six set poses that usually takes place in a room with a temperature of about 105 degrees, and the classes are conducted by certified instructors. Our Bikram yoga classes are taught by professional, Bikram-certified instructors. So you will be supervised by professionals when you choose us.
The Origin Bikram Yoga
A series of poses for yogis amateur was created by Bikram Choudhury (he won Yoga Championship four times in India) in the 1970s. After he developed his practice, lots of Bikram yoga centers have emerged all over the world, including San Francisco.
Irrespective of the location, each Bikram yoga class features the same posture series such as standing bow and half moon. The heat helps to get rid of toxins in the body, stretch muscles, and enhance circulation all through the body. According to research, Bikram yoga helps to boost flexibility, strength, and it also aids weight loss. Here are a couple of tips to help you get the most out of Bikram yoga in San Francisco.
Get Prepared
Because the heat can sometimes be very hard on the body, it is crucial that you think ahead before you finally head to your Bikram yoga class. You need to start hydrating at least twenty-four hours prior to your class, and you should also avoid consuming any food one to two hours before your yoga class as it prevents nausea.
But if you don't start hydrating twenty-four hours before the time, you should not try to meet up by consuming too much water before heading to your class. Too much water may result in an overactive bladder and uncomfortably full stomach during the class.
Put on Comfortable Clothing
You need to put on very comfortable clothing that will not restrict your movement even when they are wet. The last thing you want is to be bogged down by a soggy cloth. So you need to pick form-fitting clothing. You should also consider wearing as little as possible; this will help you to be more comfortable during the process. For women, we suggest you go with shorts and a sports bra or stretchy tank. For men, spandex shorts will do just fine.
Come Along with Water
Make sure you carry a bottle of water along with you. Place the bottle of water close to your mat so you can take small sips when needed. Ideally, hydration usually takes place prior to the class, so drinking water in between poses should not be necessary. Nevertheless, everyone has his or her own needs, so you have to give your body what it needs. Our professional, certified instructors are here to guide you.
Bikram Yoga San Francisco
Ritual Hot Yoga
(415) 619-8282
586 6th Street, San Francisco, CA 94103
View Larger Map