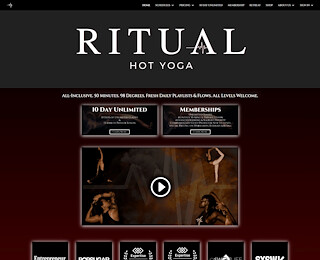 Some Vital Traits To Look Out For In Quality Yoga Studios In San Francisco
You have finally made up your mind to commit yourself and start a yoga class. Or perhaps you have already been practicing at home, and you want to look for a very good yoga studio in San Francisco. Or maybe you are just a curious yogi, and you just want to know the vital qualities you need to look out for in yoga studios in San Francisco.
Irrespective of what you want, these days, there has been a rise in the number of yoga studios in San Francisco, and you can find one at every corner. But when you choose us, rest assured you are going to get the best quality service that you need.
We have highly trained and experienced instructors to guide you and give you professional advice all through your classes. Here are some of the vital traits to look to out for in quality yoga studios in San Francisco.
Credibility and Certification
The experience and the certification of the instructors are very important. A very good yoga instructor will not hide any information regarding their training background as well as their level of experience. Before you visit the yoga studio, check out the site of the studio and read the bios of their instructors to know their certification and where they got it.
If they have a very good training background, they will even list the school as well as the teacher they learned under. This is also the best way to find out if your specific interests and needs will align with the studio and instructors.
Offerings and Class Schedules
A yoga studio schedule that is consistent, very easy to understand, substitute instructors, and free of continuous changes is very important for a lot of yogis. Well-designed yoga studios in San Francisco provide consistency for yogis, both via their instructors and classes.
It is vital that the time for the yoga classes are always consistent and you are able to build a relationship with an instructor that can understand your specific needs and help you to get the best out of your practice.
Teaching Style
The time of your practice is not the time for the teacher to practice. You need to go for a studio whose instructors walk around during classes and help students with their positioning. While it is okay for an instructor to demonstrate a more complicated sequence or a tricky pose, the major focus of the instructor should be walking around and assisting students.
Your instructor should skillfully be observing and watching how you are placing your feet and hands, or the way you respond to poses. The instructor is there to make sure you are getting the practice right. They are there to guide you and help you see what you can't. Their job is to help you create alignment and symmetry within your form.
Your practice time is not the time that the instructor should also be practicing. We have highly trained and experienced yoga instructors, and they are here to offer you high-quality services and attend to your specific needs.
Yoga Studios San Francisco
Ritual Hot Yoga
(415) 619-8282
586 6th Street, San Francisco, CA 94103
View Larger Map